Quality Tile from Happy Floors
McCalls Carpet One & Home is home to one of the area's best selections of tile flooring. We offer a variety of popular styles and brands, so we'll sure to have the perfect tile that catches your eye! One of our featured tile brands is Happy Floors. We love Happy Floors tiles because, although they are available in real stone and even wood looks, they offer premium performance. Let's take a closer look at Happy Floors' stone and wood look tile options.
Stone Looks
Natural stone tile is often a preferred option for residential settings because it offers authentic textures and visuals. But, stone tile isn't appropriate for all settings, mainly because it is not great against heavy foot traffic or stains. Happy Floors, however, combats this issue by offering porcelain tiles that look and feel like stone. These porcelain tiles, although they are virtually indistinguishable from real stone, can handle heavy moisture, heat, and foot traffic, and they will rarely chip or crack.
We offer the T-Stone collection from Happy Floors. T-Stone tiles, which are available in 12"x24" rectangles, look like stone, but they are durable enough for any indoor and most outdoor settings.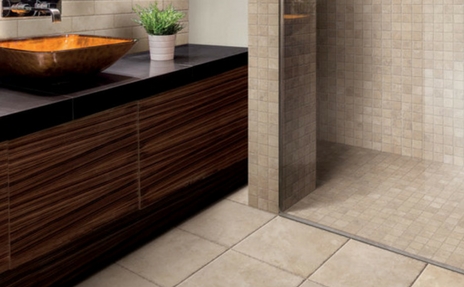 Wood Looks
What if you want to add the style and luxury of wood to high-traffic or high-moisture settings? Take a look at Happy Floors' wood look tiles. These tiles look like real wood, but they feature strong porcelain constructions. As a result, they can be installed in kitchens, bathrooms, basements, and other areas where real wood isn't appropriate.
We are happy to offer a few different wood tile options from Happy Floors. The Northwind and Hickory collections, which are available in 6"x36" planks, offer realistic looks and dependable performance.
Visit our Nashville and Franklin stores to learn more about our tile flooring selection!