McCalls Carpet One Floor & Home Locations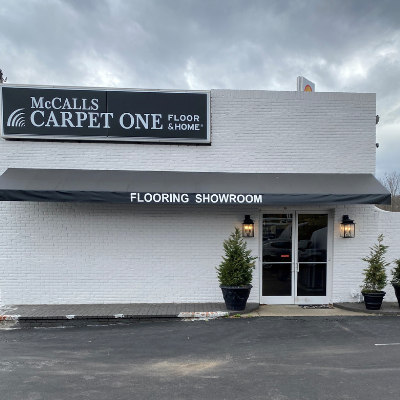 We're Your Local Flooring & Home Store
Locally-owned and operated, McCalls Carpet One Floor & Home is your best destination for beautiful flooring and home supplies. With showroom locations in Nashville and Franklin, we offer everything from kitchen and bathroom floors to area rugs, stair runners, and outdoor surfaces. You can also trust in us for quality installations. As a member of the Carpet One cooperative, the largest flooring co-op in North America, we are able to negotiate better deals with suppliers, which means we can pass on those savings to you. That means you'll see the same low flooring prices you find in big box stores when you visit us, but you can feel good about shopping local with a business that cares.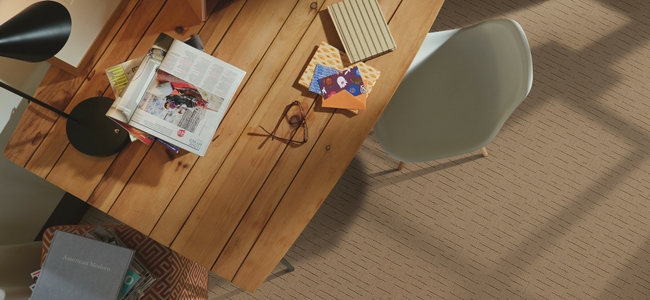 Quality Carpet in Nashville
If you're looking to add the style and comfort of carpet to your residential or commercial setting, be sure to work with the experts at McCalls Carpet One in Nashville. We offer one of the area's best selections of quality carpets, and we also offer design and installation services to make sure that you make the perfect choice. So, be sure to visit our Nashville showroom to get started on that next project!
Different Types of Carpet
Carpet is considered one of the most versatile flooring options because there are so many different types you can choose. In residential settings, we recommend choosing berber, frieze, or shag carpet. Berber carpet is most popular, as it seems to combine style with durability to suit a variety of home settings. Frieze carpet, however, is a better choice for areas with heavy foot traffic, while shag carpet has a thick construction that's great for luxurious designs.
In commercial settings, durability is more of a concern, so commercial carpet is stronger and tougher than residential carpet. It isn't as comfortable underfoot, but it nonetheless is available in different colors and patterns. Carpet tiles are popular in commercial settings because they are relatively easy to install and maintain. Learn more about carpet tiles.
No matter where you are installing a new carpet, you'll need to consider factors such as pile height, density, and twist. Visit our carpet features page to learn more.
Our Carpet Selection
McCalls Carpet One is home to a great selection of high-quality residential and commercial carpet options. We offer styles from Lees, Tigressa, and Innovia, all of which are exclusive to Carpet One stores. And, we have styles from Stanton Carpet. Learn more about these options by clicking on the brand links.