Bringing natural tones and earthy textures into your home is a great way to lighten up your space. There are many options for introducing these elements into your home; however, floors are your home's foundation, and we believe it is best to start there when applying natural tones to your space. When you search for the perfect floor, you may notice that most available options are in natural, neutral hues. There is a good reason for this! Natural-colored floors never go out of style and are a fantastic way to accent the features of your home.
The advantages to installing natural-toned floors in your home are abundant. Not only do lighter-colored floors match most design aesthetics, but they also make a bright canvas for your focal points and decor to shine. Natural-toned floors help open up your space with an atmosphere of airiness and natural light. Whether your preferred interior design style is contemporary, modern, rustic, or traditional, we guarantee that there is a natural-toned flooring option for you.
Learn more below about how you can incorporate stone tile, hardwood floors, and carpet into bathrooms, bedrooms, living rooms, or any other room in your home to design a space that is beaming with natural tones.
Bring Earthiness Home With Stone Tile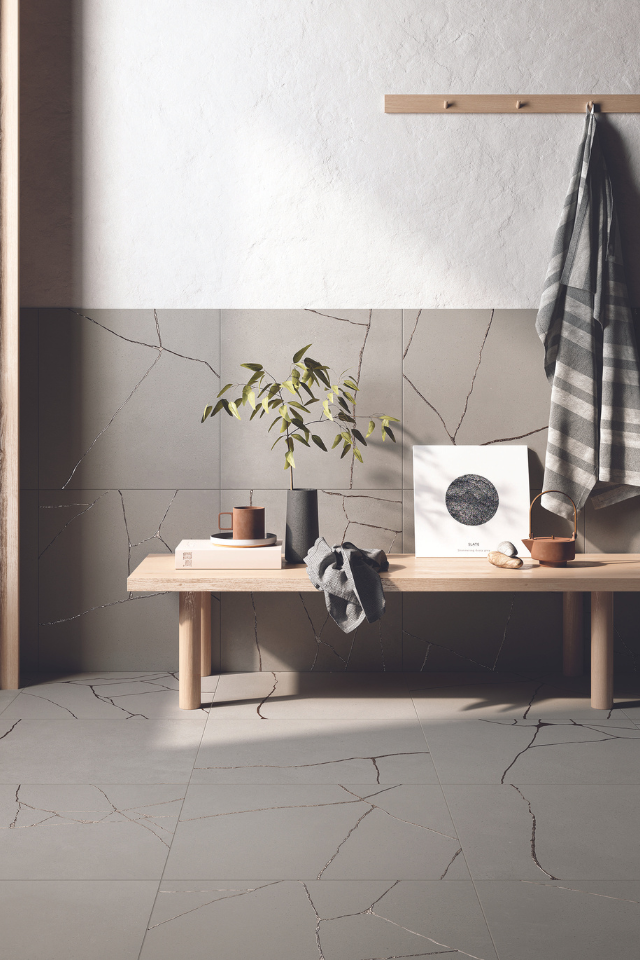 Stare Kintsugi Res Tile by Daltile
You may ask yourself, what is the difference between traditional and natural stone tiles? Great question! Traditional tiles such as ceramic and porcelain are made from kiln-fired clay to create a dense and sleek finish, whereas natural stone tiles are quarried directly from granite, limestone, slate, travertine, onyx, and other materials.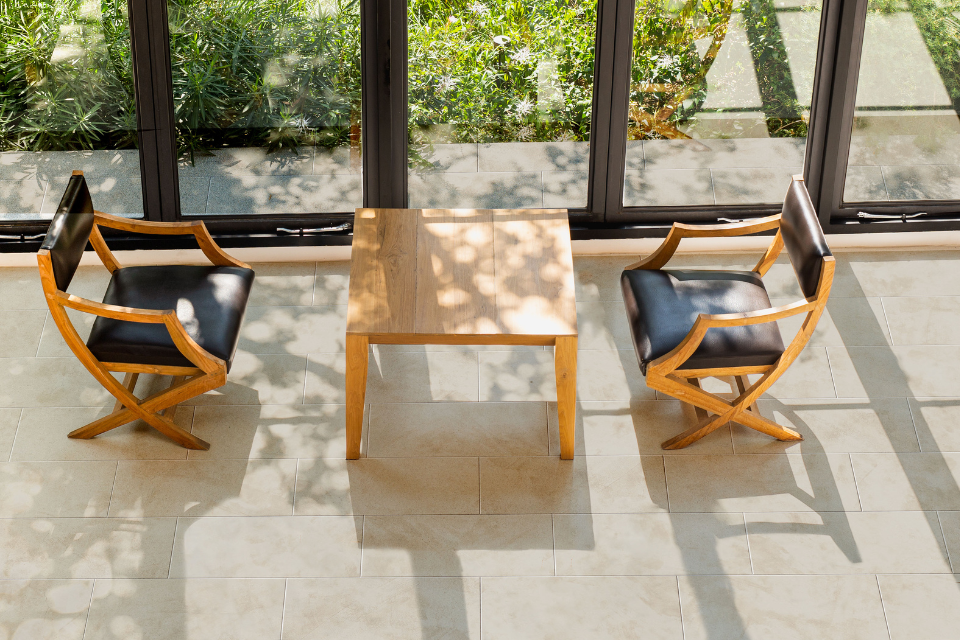 Trendz White Rectified Porcelain Tile by Emser
Stone tile floors are as beautiful and durable as they are unique. Natural stone tiles are composed of natural elements that bring the great outdoors inside. They even allow you to connect your indoor and outdoor spaces. Available in various styles, colors, and sizes, natural tiles can add beauty to any room. Because of their long-lasting durability, they'll be in your home for many years to come.
While natural stone tile comes in various colors, you can find most in natural hues. This type and quality of tile also offers a more nature-inspired look than other options. While most tiles have a smooth finish, stone tiles are naturally porous and typically have beautiful patterns that come from the original stone the tile was cut from.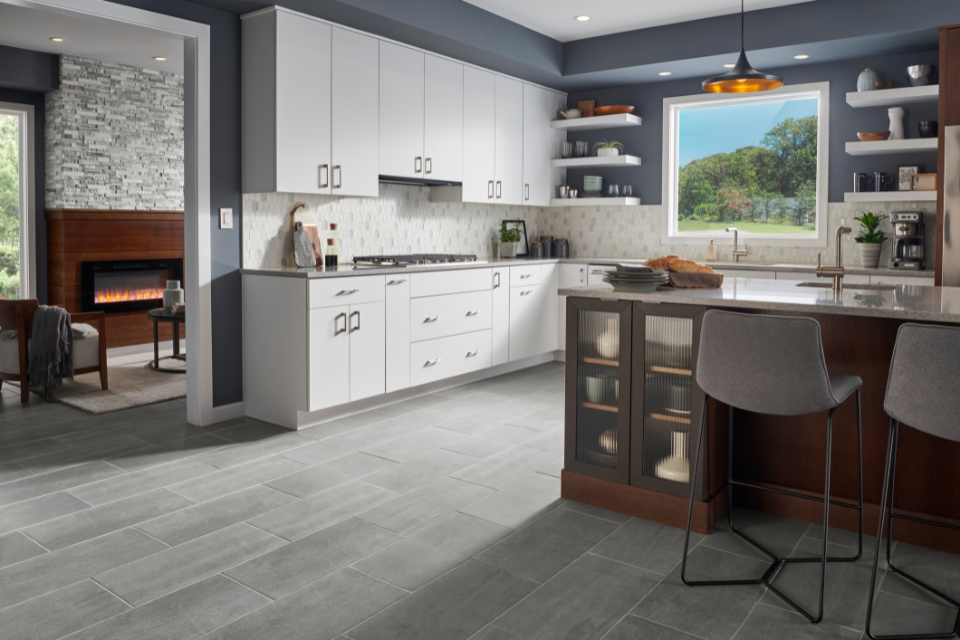 Structure Gray 3D Ledger Marble Tile by Emser
Timeless & Elegant Natural Hardwood Floors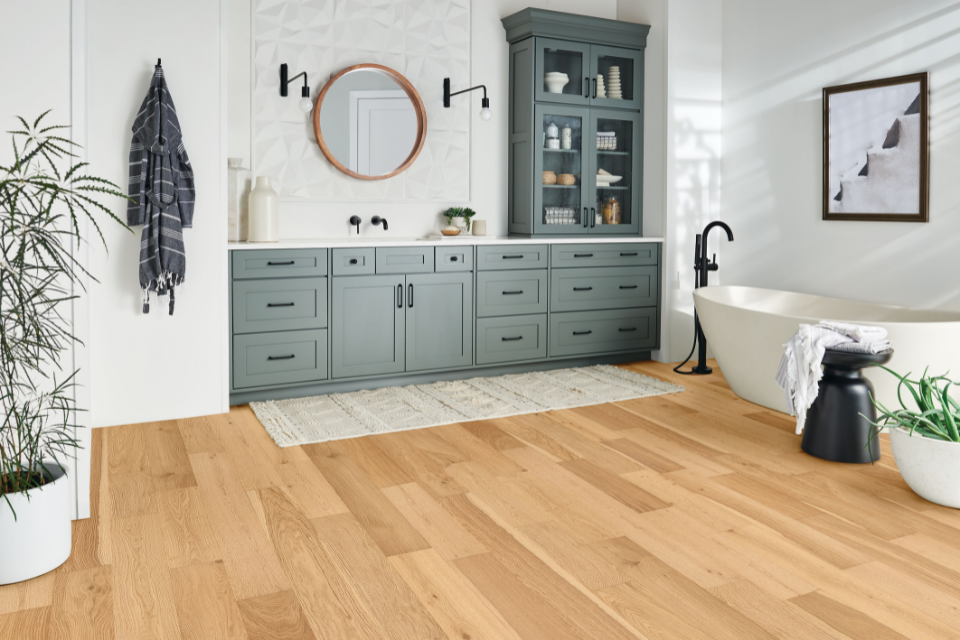 Hardwood flooring is a classic and sophisticated look that can increase the value of any home. It has been popular for centuries because of its durability and ability to be refinished. The best thing about getting a natural flooring type like hardwood is that it displays organic appeal through its whirls and grains. When you're looking for a natural-toned hardwood floor, you can't go wrong with oak hardwood floors. Oak is one of the most popular types of wood flooring species on the market today, and it offers style versatility that some other hardwood species don't have.
White oak is a natural wood material known for its coarse, smooth grain that offers a more subtle appearance than some other types of hardwood. White oak wood has a natural golden tone to it, which brings out some of its honey hues. If you are in the market for an upscale look that still offers a casual feel no matter how you decorate your space, then natural wood floors are for you!
No matter the color of natural-toned real wood floors you're looking for —be it a bleached white, warm beige, or cool gray —there's an oak floor style for you! Oak hardwood floors are known for warm colors that immediately bring a sense of coziness. While white oak floors are a popular flooring trend, this flooring comes in a wide variety of naturally beautiful colorways. Plus, some oak flooring products are customizable and can be refinished later down the road if you decide to change the color!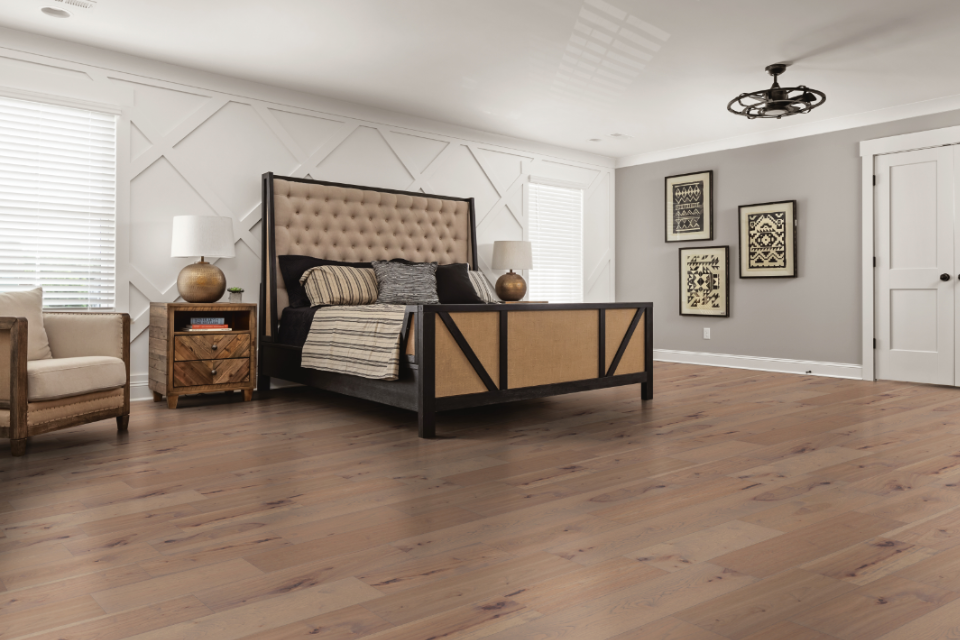 Sliced Hickory Hardwood Flooring by Carpet One Floor & Home
Cozy & Warm Carpets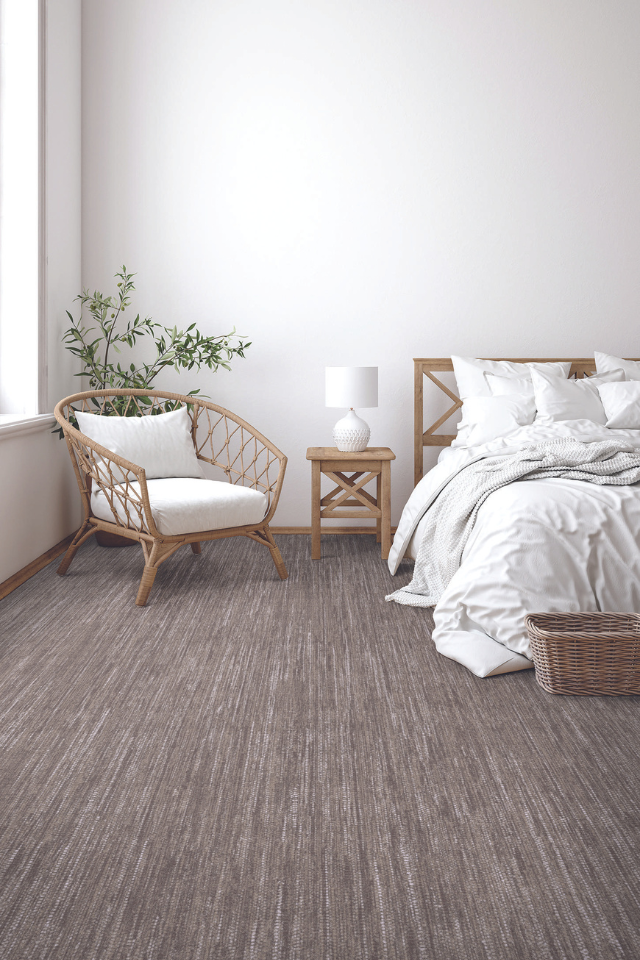 Neutral-toned carpets are a staple in the design world. They often make a room feel more open and bring an added level of warmth and coziness to your space. Neutral tones, such as beige, light brown, white, and gray easily complement existing design as they match most furniture and color schemes.
Current carpet trends focus on earthy hues, including beiges and warm grays. You might think a natural-toned carpet is boring, but it doesn't have to be! Give your neutral-colored carpet some style with furniture and accent pieces and opt for a textured carpet to add character and dimension to your space.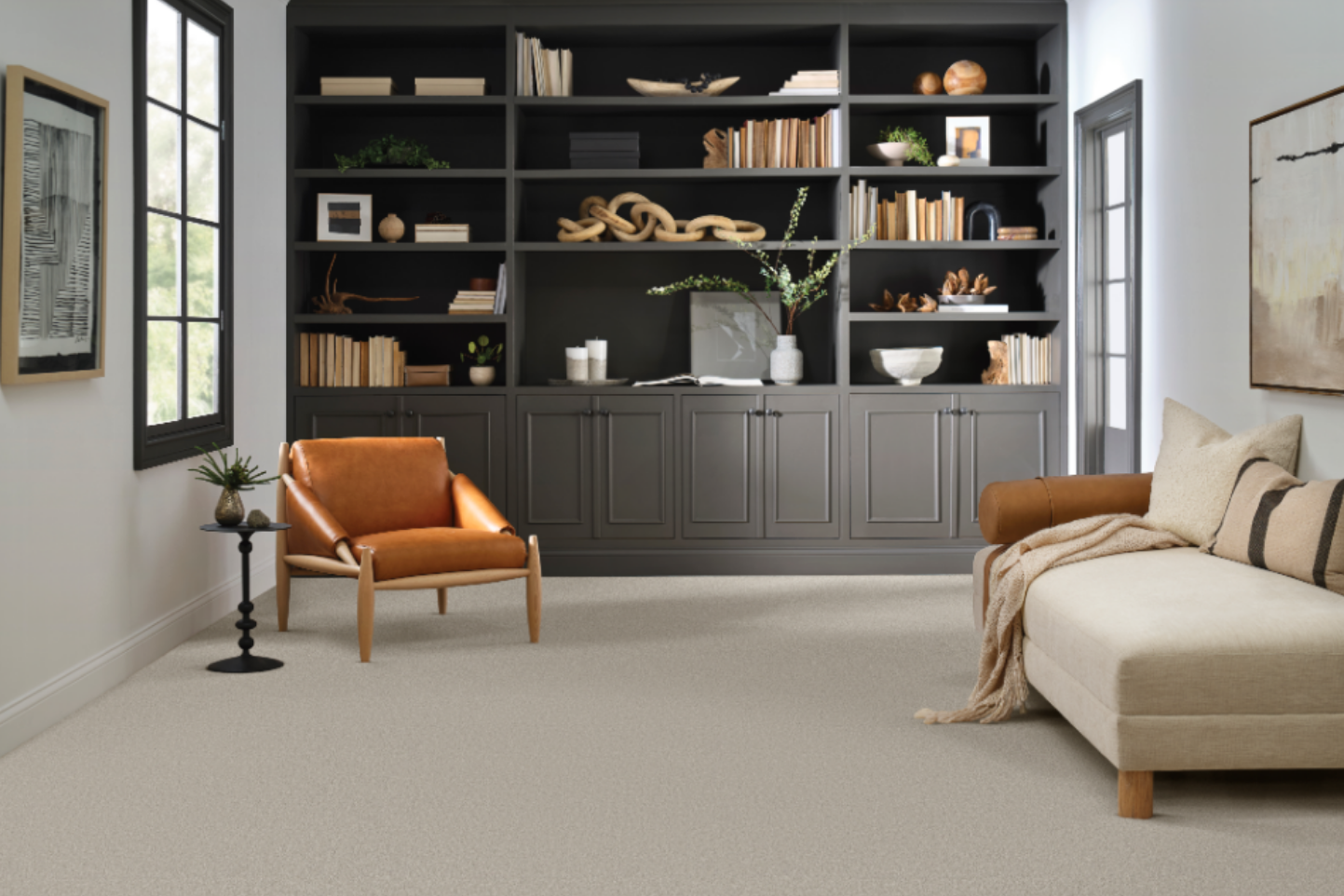 Soft Beige Carpet by Carpet One Floor & Home
Carpet comes in diverse textures that can bring a natural feel to your home. Whether you are looking for a thick, luxurious carpet or one that is hand woven, you're sure to find them in neutral colors that will beautifully complement your home. Choose from carpets with varying pile heights to find your desired level. Oftentimes, you can also find carpets that are kid- and pet-friendly, which is especially ideal for families and pet owners!
Ready to transform your home with the timeless beauty of natural floors? Look no further than your local Carpet One Floor & Home, where you can explore a stunning collection of natural flooring options from engineered hardwood flooring to water-resistant carpet products that seamlessly blend nature's hues with modern elegance.