Quality Hardwood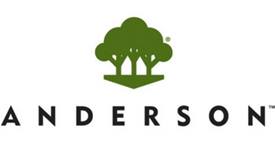 We at McCalls Carpet One offer a great selection of wood flooring, including quality hardwood from Anderson. Anderson hardwood, which is made in America, is noted for its style and performance, so it is a perfect option for home settings.
Anderson started manufacturing hardwood in 1946, and since then it has been one of the most innovative brands in the industry. One of its most important innovations was Cross-Locked Engineered hardwood.
This was the first engineered hardwood on the market, and to this day it remains the industry standard. Anderson engineered hardwood has a special construction so that is maximizes strength while minimizing environmental impact. In fact, although the engineered hardwood is nearly as strong as steel, it only uses half as much wood as solid hardwood! Anderson offers other innovative technologies such as its Lust-Lock Ultra finish, so you can rest assured knowing that your new Anderson floor truly offers top-of-the-line performance.
In addition, Anderson hardwood floors remain exceptionally stylish. Anderson offers handcrafted designs and techniques, including hand-scraping, pebbling, and wire-brushing. These techniques lead to textured, high character surfaces that can certainly add a touch of luxury to any room in your home. Plus, since there are so many design techniques available, you'll be able to pick a specific style that suits your own room design.
To learn more about Anderson flooring and to check out Anderson's quality first hand, visit our Nashville, TN store today!